Playlist + January 23, 2022
New music from Salem Wolves, The Freqs, Aaron and the Lord, The Soon to Haves, One Stays, SvicideGhØst, Senseless Optimism, Savoir Faire, Olivia Wendel, Ex-Hyena, Ajax Ray O'Vaque, Cryptophaser + Songs of the Week + BE Thr33f3r…
Boston Emissions with Anngelle Wood
The Rock of Boston and New England 
Sundays at 3 on Uncertain FM + Mondays at 4 on Bumblebee Radio (and again on Weds)
+ Send music, email the show +
Follow IG @BostonEmissions | FB Boston Emissions with Anngelle Wood | TW @bostonemissions
Show's Soundcloud embed will post here on Wednesday
---
Songs of the Week 
1] Little Fuss – Dear Aria
2] Adi Sun – Twin Flame
Show: 3/20 Adi Sun, Little Fuss, Bird Language at The Rockwell, Davis Square, Somerville
3] Exit 18 – Plastic Art 
4] No Nations – Queso
5] Black Helicopter – World
---
Playlist

Salem Wolves – Hostile Music
+Show: 2/26 at The Jungle, Somerville with Motel Black, Paper Tigers
The Freqs – Goddamn

Dutch Tulips – Rosemary's Baby
-on the Boston Calling stage on May 28 each date has a handful of Boston artists to include Julie Rhodes, Cliff Notes, Paper Tigers, Aaron and the Lord, Van Buren Records 
Aaron and the Lord – Garden of Eden
The Soon to Haves – Earthquake 
One Stays – One Stays One Moves
-out Tues 1/25,  part of their 4 song EP coming this spring.
-from Lowell/Andover
SvicideGhØst – Orange In Black
-exDearBones
Mean Creek – It's Good To Be Back Again
-from Sky (Or The Underground), 2009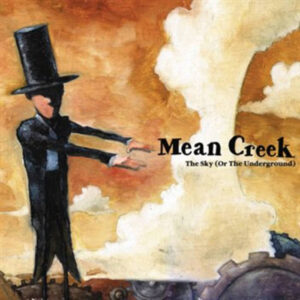 Mean Creek – Strange Man
-from Sky (Or The Underground), 2009

Mean Creek – Do You Know?
-from Youth Companion, 2012
meancreek.bandcamp.com
The band called it in 2015 and members moved on – Chris Keene is doing stand up comedy in Los Angels, Aurore Ounjian joined Beach Slang and played with Potty Mouth, Mikey Holland formed The Dazies, original bass player Eric Wormwood (responsible for ripping bass lines) left the band and went on to join Dead Like Death, and is now in No Nations. 
.. .. ..
Senseless Optimism – Half A Home
Savoir Faire – Sweet (Sarah Fard)

Parlour Bells – The Ballad of Felix Moncla
+Show: Feb 12 with Gene Dante and the Future Starlets, Eddie Japan at The Crystal Ballroom Somerville, new venue in Davis Square | Event Link
Olivia Wendel – Stop & Shop
-moved back home to Boston from New York.  Thanks for dropping that your Mom used to work at WBCN.
Nemes – 60 Days

The Color and Sound – Graves, all the way from 2012
Cryptophaser – DOTMFG
– XXII out 2/22/22

Ex-Hyena – Capture the Stills
-off upcoming release, Moon Reflections

Ajax Ray O'Vaque – Things You Never Said : Seize the Day (feat. Miss Mosh)
Backwards Dancer – I Saw Your Spirit

Labor Hex – Hollywood High 
Oh The Humanity! – Sinking 
Choke Up – Hart
Cave In – Sing My Loves
-from White Silence, 2011
About Author